What is Bulk SMS?
Bulk SMS is simply text messaging on a large scale, using your own self chosen sender name, being cheaper and more convenient than using a cell phone.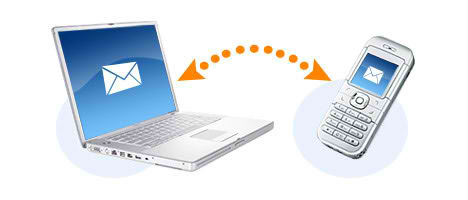 With bulk SMS, you have all the features of text messaging on mobile phones, plus an unlimited phone book, unlimited storage for sent messages and lots more.
Who Can Use Bulk SMS?
Everybody! As long as you can read and write, you have every reason to send SMS to anyone and everyone.
From business to family to fun, and all other activities the list goes on, and in these areas of life we need to communicate frequently and often spontaneously.
Bulk SMS thus serves as a convenient, cost-effective and unified way of keeping all your activities in sync and unified.
Businesses:
Notify your customers about your products and services and keep them updated about new developments
Keep your employees on the same page with respect to notices, reminders and schedules
Send alerts for stocks, account transactions, changing price levels, and much more
Get closer to your customers by sending regular holiday greetings, birthdays and best wishes
Increase you customer base using SMS marketing
Family and Friends:
Keep in touch with your family members near and far
Never forget to send birthday greetings to your loved ones using scheduled SMS
Wish your friends and siblings success in their exams, interviews, and other great endeavors.
Schools:
Send notices to parents (PTA meetings).
Notify students and parents about changes in the exams dates, holidays, fees, planned activities, etc
Religious bodies:
Notify members of planned meetings and programs
Inform selected groups about specific meetings
Publicize events and forth coming programs